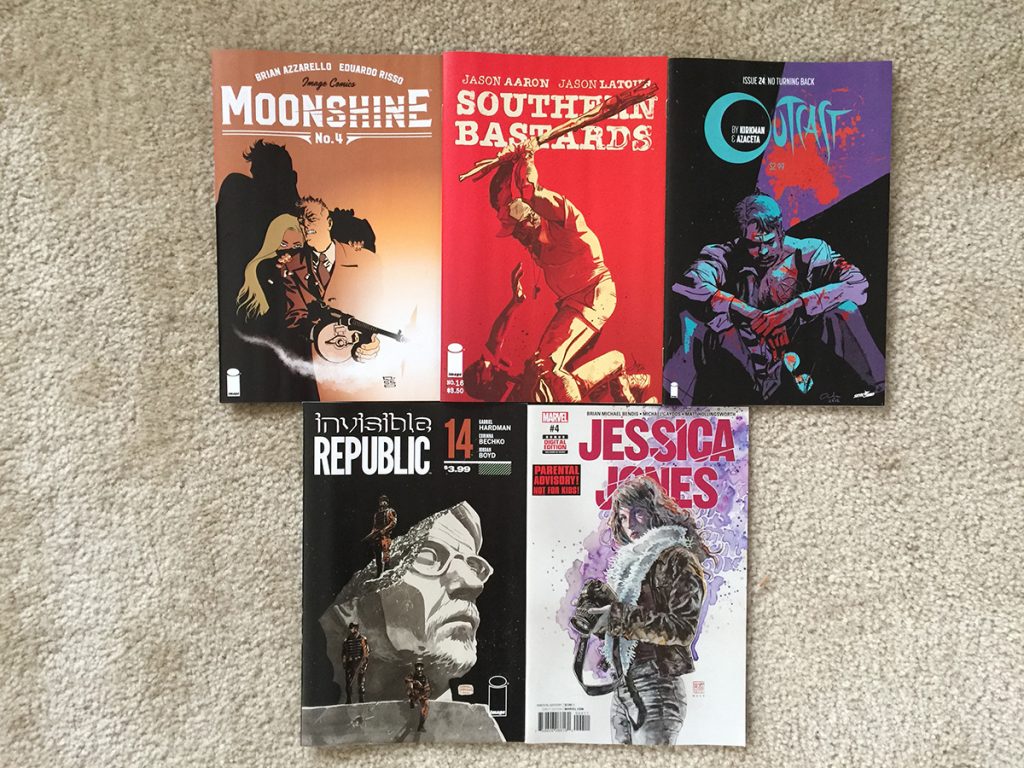 I don't have much time this week, so here are some quick takes.
If Moonshine, was just about prohibition and gangsters, I would possibly be my favorite book. I love the team, 100 bullets is an all time favorite and I love the time period … I'm just not into the whole Werewolf thing. But the team alone will keep me reading for now.
Southern Bastards has such a unreliable shipping schedule but it's worth the wait. I'm really interested to see how "what's his name" from the first chapters daughter will play into this. I hope we get back to that story soon.
Outcast is still great (I need to watch the tv show still). I feel like it is starting to drag it's feet a little. I want to say that it could just be from reading monthly … I bet it reads better in trade, BUT, Walking Dead is satisfying almost each month, so IDK. I feel like Kirkman just needs to just tell us what is going on and move on or leave the mystery as is but focus on different aspect of the story besides what's currently going on with the big bad (I'm horrible with names and too lazy to look it up).
I'm an issue behind on Invisible republic, so not much to say.
Jessica Jones is solid, I'm not sure I buy the reason for her going to jail and making things such a mess with Luke Cage, but we still don't know the details. I'll hold out that it comes together. It doesn't matter either way, it's Bendis and Gayos, Alias (Classic), part 2 … I'm in for the long haul.
Speaking of Alias  …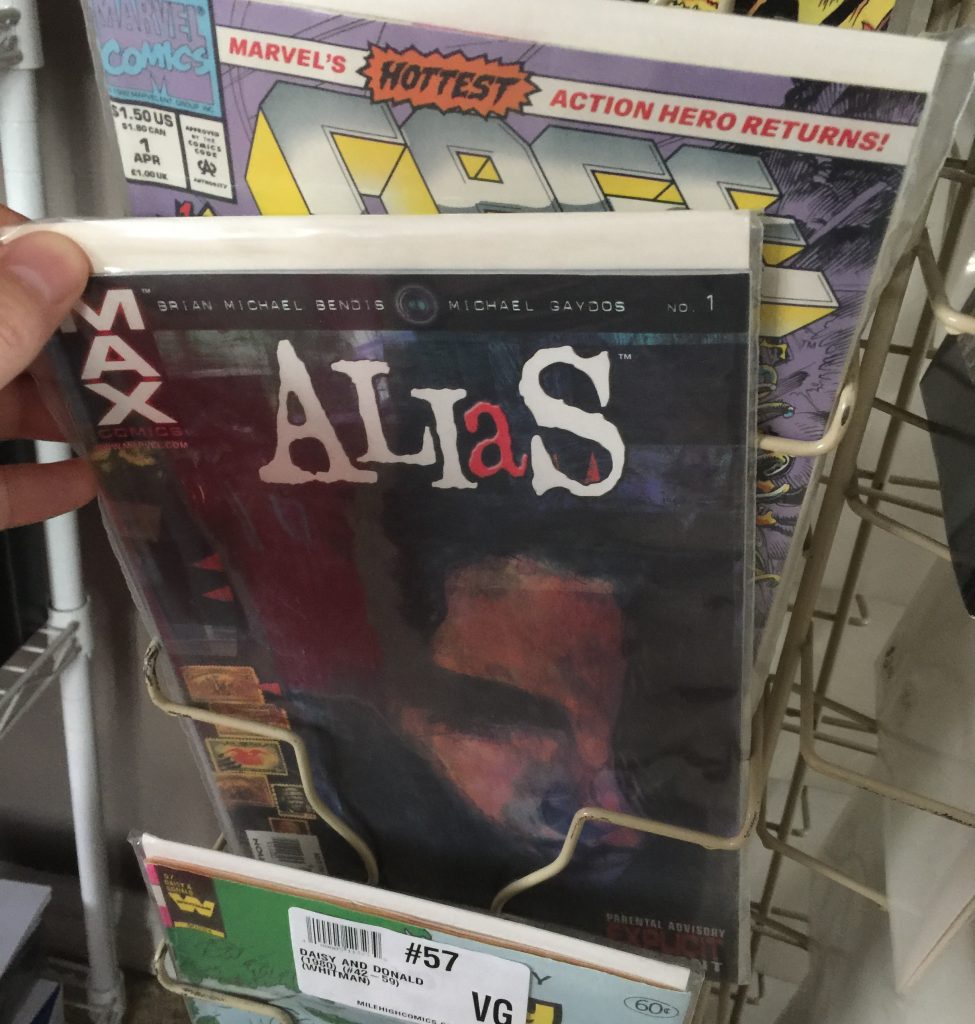 Until next week!